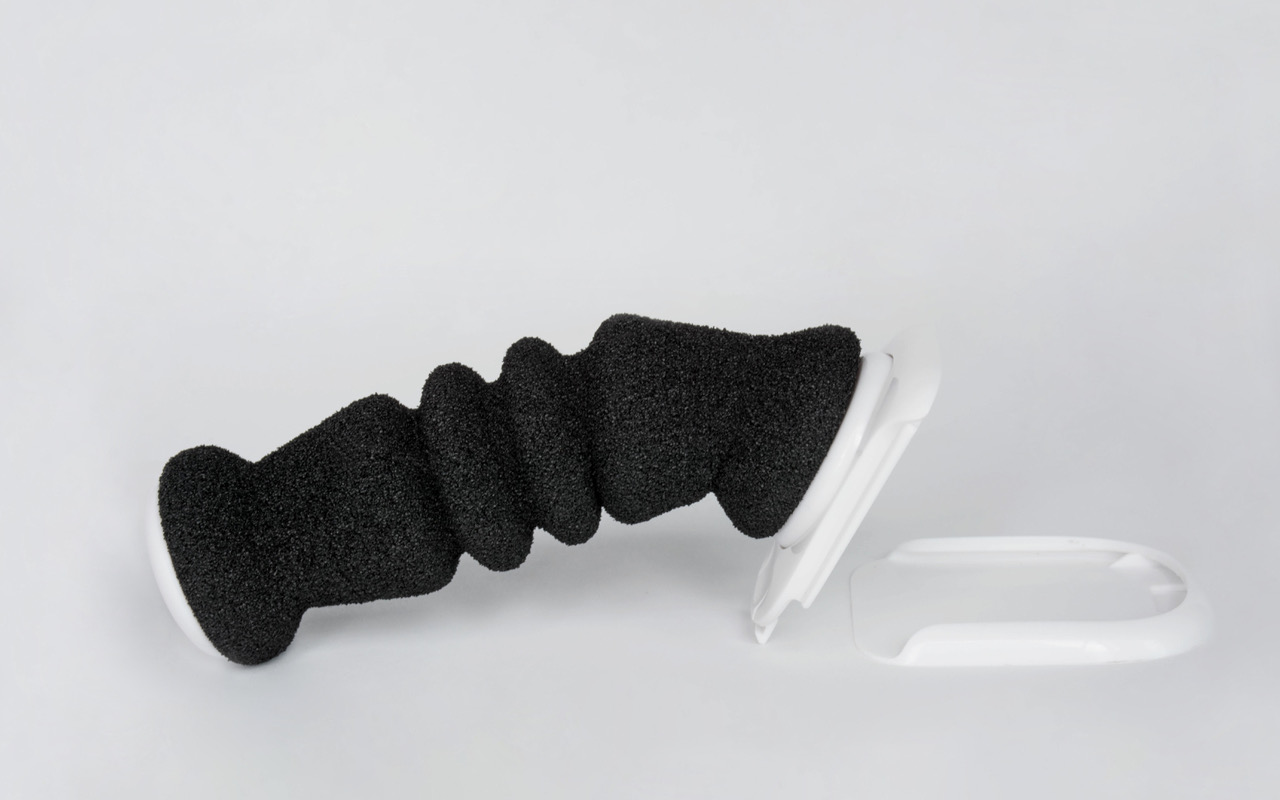 ComfortHandle
A purpose designed tablet handle and holder that will ease your aching hands and wrist. Keeping your wrist straight and neutral, your revised grip will be far more comfortable.
Designed to reposition your hand and wrist for a more neutral strong grip, the ComfortHandle will prevent hand and wrist pain that you experience trying to hold a heavy tablet by the thin edge. With a 360 degree rotating handle, it also serves as an adjustable stand for horizontal or vertical viewing at any angle you enjoy. Fully detachable for store and go travel.
White plastic with black foam grip. Includes handle, mountable base, and instructions. See our Guide for detailed installation and removal instructions
Compatibility:
The ComfortHandle works well on all models of iPad, from Mini to 12.9" Pro; and on other tablets with metal or hard shiny plastic construction.
The mounting tape will NOT stick to dull plastic, soft plastic, leather, vinyl or fuzzy surface cases. Contact sales@comforthandle.com if you have questions about mounting.
Specs:
Weight: 2 ounces
LxHxW: 5.75in x 2.5in x 2in
Materials: ABS plastic and precision steel parts
Features:
- Soft, ergonomic grip relieves strain on fingers, hands, and wrists
- Use as a table support for multiple viewing angles
- Handle rotates around base 360°
- Handle detaches from base for easy packing and travel
- Entirely designed and produced in the USA